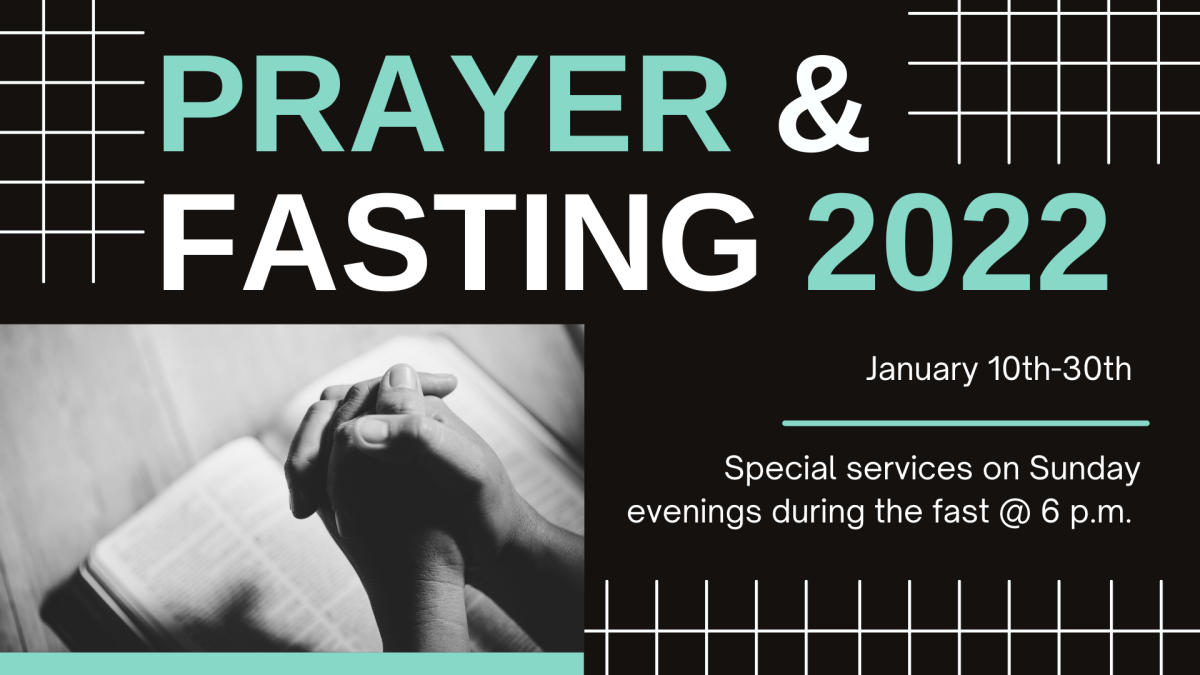 Monday, January 10, 2022, 5:30 AM - Sunday, January 30, 2022, 12:00 AM
The promise of scripture found in James 4:8 is if we draw near to God, He will draw near to us. What an amazing thought; God drawing near to us! This January 10th - 30th, we will be setting aside a time to do just that - Draw near to God through prayer and fasting.
We have 3 evening services during these 21 days. These services are open for everyone. Each night we will have a time of worship, prayer, and devotion. The dates for these are January 16th, 23rd, and 30th starting at 6:00pm.
If this is your first time fasting, we have a wonderful resources available for you. Hopefully this will answer some of your questions regarding fasting. Below are a couple of links to these resources:
Join us for a time to draw closer to God through prayer & fasting.